About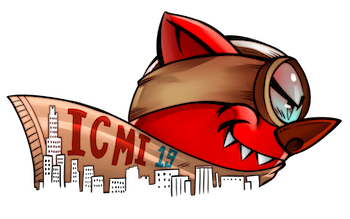 The International Conference on Men's Issues (ICMI) is a series of annual conferences dealing with social and legal issues that disproportionately affect men and boys.
This year's conference is being held in the City of the Big Shoulders, Chicago Illinois and will feature thought leaders from across the world. This year's hosts are Honey Badger Brigade.
From #metoo to the American Psychological Association's guidelines pathologizing "masculinity" as harmful, to Gillette's recent razor ad blaming all men for the actions of a damaged few, ideologically motivated groups have used unquestioned narratives of female victimhood to promote damaging stereotypes about men and boys, masculinity and men's relationships to each other.
More than ever before, recognition of men's issues is needed. Men and boys deserve compassion, they deserve consideration for their unique needs and they deserve our support.
Men and boys also deserve respect for their unique contributions to society and an end to the promotion of unkind stereotyping implicating them as harmful, abusive, toxic, selfish and hateful. We would not tolerate this directed towards any other group.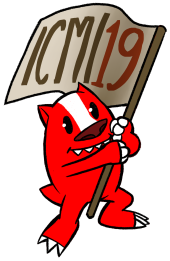 ICMI 2019 will have a focus on the implication of marginalizing men's issues on the health and well-being of our greater society. We are entering into an era of unprecedented ideological conflict and by reducing men's ability to take a positive identity from their masculinity we are encouraging young men to pursue ever more radical ideologies to find a place to belong. In turn we are also encouraging young women to embrace an identity as society's victim rather than it's equal co-creators.
For ICMI attendees the conferences have lasting impact, as advocates from across the planet congregate in a spirit of unity and common cause. Friendships and working alliances are forged that last into the future and result in more advocacy for those who need it.
Clear your calendar and make plans to attend. Purchase your seats now while they are at their lowest price, and get ready to become a part of history. Tickets can be found here. Ticket Layaways here. If you want to sponsor the convention or just help out with costs, go here.
Get our official event app
For Blackberry or Windows Phone, 
Click here
For feature details, visit
Whova
Presenters
More presenters and guests at large to come!
Conference Hosts
Alison Tieman is the founder of Honey Badger Radio, the longest running and most popular podcast with a men's rights focus. She received a bachelor in Media Arts and Digital Technologies from the Alberta College of Art and Design and Masters in Environmental Design from the University of Calgary, her thesis on Haptic Design received the department's award for best thesis in 2012. She believes our tendency to sacrifice men rather than face our problems is a keystone habit that, when challenged, unlocks tremendous growth potential in organizations and societies.

Karen Straughan is an anti-feminist and men's rights advocate who achieved international notoriety through her YouTube channel, "girlwriteswhat", which boasts more than 200,000 subscribers and nearly 19 million video views. She's a contributor to Honey Badger Radio and has presented at events hosted by the Canadian Association for Equality, Students for Liberty, the Free State Project, Civitas Canada, the National Coalition for men, Freedom Talk Alberta, and the Libertarian Parties of New York State and Wisconsin. She has been a presenter at all previous International Conferences on Men's Issues, and was the keynote speaker at ICMI18.

As a host at Honey Badger Radio, Brian Martinez discusses news topics related to men's issues and also interviews people with a wide range of professions and interests. Some of Brian's Fireside Chat guests include documentarian Cassie Jaye, Dr. Jordan Peterson, comedian Owen Benjamin and Youtube personalities such as Sargon of Akkad and Dave Cullen.
Location
10000 W O'Hare Ave. Chicago, Illinois